PRODUCT / 產品展示
Taking science and technology as the guide, depending on quality as life, guarantee by management
Single-phase motor|YC series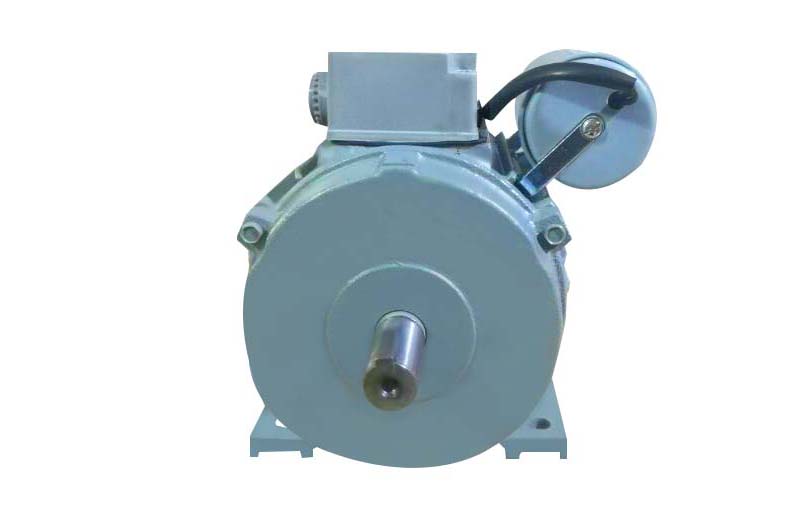 Single-phase motor|YC series
● YC series capacitor start single-phase asynchronous motor is a fully enclosed fan-cooled single-phase capacitor start asynchronous motor.
● Starting torque is 2-3 times of rated torque, low noise, low temperature rise, strong overload capability and convenient maintenance.
● Used in a variety of small machine tools, compression pumps, pumps, refrigerators, and equipment that requires a large starting torque.
Home workshops with single-phase power are especially suitable.
● Class B insulation is used, the enclosure protection class is IP44, and the cooling method is IC0141.
● The rated voltage is 220V and the rated frequency is 50Hz.
● You can change the rotary commutation by simply changing the connection on the terminal block.
● The installation dimensions conform to the national standards (JB/T1011-1991). Installation methods are IMB3, IMB5,
IMB35, IMB14, IMB34, etc.
● Working conditions: the altitude does not exceed 1000 meters, and the ambient temperature does not exceed 40 °C.
● Provide special voltage, special frequency and special shaft extension motor according to customer needs.
Model

Rated power

Synchronous speed(r/min)

KW

HP

YC7112

0.18

1/4

3000

YC7122

0.25

1/3

YC7132

0.37

1/2

YC7142

0.55

3/4

YC7152

0.75

1

YC8012

0.37

1/2

YC8022

0.55

3/4

YC90S1-2

0.75

1

YC90S2-2

1.1

1.5

YC90L1-2

1.1

1.5

YC90L2-2

1.5

2

YC90L3-2

1.8

2.5

YC90L4-2

2.2

3

YC90L5-2

2.5

3.5

YC100L1-2

1.5

2

YC90L2-2

1.3

1.75

YC100L2-2

2.2

3

YC90L7-2

2.8

3.75

YC112M-2

3

4

YC132S-2

3.7

5

YC7114

0.12

1/6

1500

YC7124

0.18

1/4

YC7134

0.25

1/3

YC7144

0.37

1/2

YC8014

0.25

1/3

YC8024

0.37

1/2

YC90S-4

0.55

3/4

YC90L1-4

0.75

1

YC90L2-4

1.1

1.5

YC100L1-4

1.1

1.5

YC100L2-4

1.5

2

YC112M1-4

2.2

3

YC112M1-2

2.2

3

YC132S-4

3

4

YC132M-4

3.7

5